Ralph's Auto & Truck Service, LLC is proud to be a full-service shop for drivers in Amherst, Junction, Scandinavia, Portage County, and Waupaca, WI. This means we're able to tackle anything that might be ailing your vehicle, to get you back on the road with confidence. Whenever you need scheduled maintenance or repairs, schedule an appointment and we'll work diligently to ensure they're completed quickly and affordably.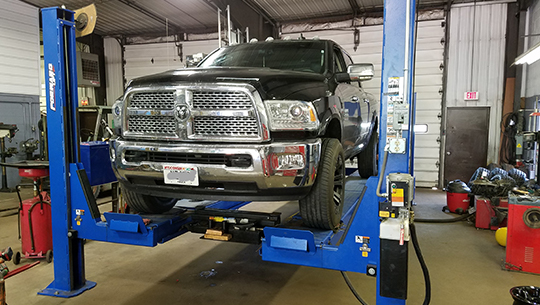 Repair Services
Our shop's collective expertise allows us to take on repair projects big and small, no matter the scope or depth of the work. From minor auto electrical issues to complex engine repairs or transmission repairs, trust us to get the job done right. Some of our core focuses include:
Auto air conditioning
Auto electrical services
Engine repair
Engine replacement
Transmission repair
Transmission replacement
Don't forget, we're also an Authorized NAPA Auto Care Center! We'll use only the best parts for your vehicle and we honor any NAPA Nationwide Warranties.
Auto Maintenance
Factory-scheduled maintenance is important in sustaining your vehicle. Good maintenance can prevent breakdowns and excess wear, enabling your vehicle to function better, for longer. Whether it's new tires or just a simple oil change in Amherst, WI, our shop performs whatever maintenance services your car might need.
Alignments
Auto diagnostics
Auto tune-ups
Brake changes
New batteries
New tires
Oil changes
We're also one of the only shops in the area capable of performing precision alignments. If your car is veering instead of driving straight, stop in and have your alignment corrected by our expert team.
Truck Repairs
In addition to cars, we also welcome light-duty trucks and light diesel vehicles at our shop. We have the tools and expertise to provide basic repairs and maintenance for these vehicles, giving you the confidence to choose us as your complete repair shop!
No matter what type of service your vehicle needs, trust Ralph's Auto & Truck Service, LLC to deliver it. Contact us and call 715-824-5738 today to schedule an appointment for auto diagnostics or repairs.